Western Kentucky University
*WKU Faculty Led: Sustainability and Food Development Issues in Lowlands and Coastal Ecuador
Muisne, Ecuador;
Same, Ecuador;
Santo Domingo, Ecuador
(Outgoing Program)
Featured
Program Terms:
Winter

Program Cost:
Winter

There are currently no active application cycles for this program.
This course is both an on-campus and two-week study abroad course involving a trip to Ecuador with mandatory pre-and post-class meetings regarding the course subjects. An attempt is made to integrate cultural, social, economic and political issues as a comparative study of food production issues in the United States. Various marketing and pro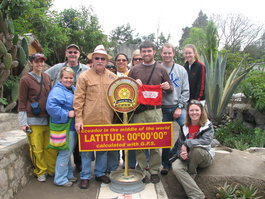 duction sites will be visited. Emphasis will be on tropical agriculture and will visit officials of government, producer co0peratives, and leaders in Ecuadorian agriculture and education. Businesses, processing plants and farms in and around Sto. Domingo and Esmeraldas will be featured.
Courses Offered
AGRI 475 (G): Sustainability and Food Development Issues in Lowlands and Coastal Ecuador
Hotels in various locations.
Learning Objectives
Compare cultural variables between coastal Ecuador and the US

Investigate issues related to tropical agricultural success

Distinguish similarities and differences in US and Ecuadorians trade policies

Compare educational systems

Experience living in another culture

Defend economic and political issues related to world situation

Adapt knowledge learned to further success in you field of study.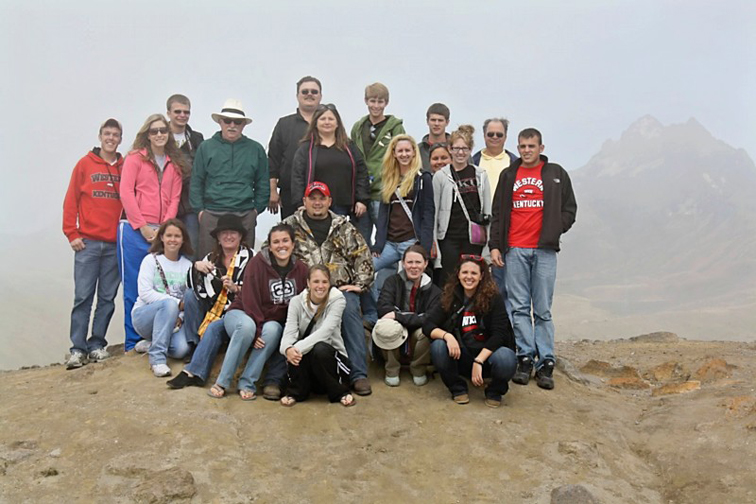 Eligibility
Graduate student in good standing (Graduate Catalog p.30).

Undergraduate students with 3.2 cumulative GPA or good standing in the Honors College.

Permission of instructor(s) is required.

Current WKU student eligible to register for WKU courses may apply. Students from outside WKU may participate as visiting students.

Students must be 18 years of age or older at time of departure (parent/guardian permission for anyone under 18 at time of departure).

Students must possess passport valid for at least six (6) months after return date.

Students must be free of active disciplinary sanctions as verified by Judicial Affairs.

Students must complete all pre-departure orientations.

Full payment prior to departure is required.