Western Kentucky University
*WKU Faculty Led: Czech Republic & Central Europe
Budapest, Hungary;
Cesky Krumlov, Czech Republic;
Krakow, Poland;
Olomouc, Czech Republic;
Prague, Czech Republic;
Vienna, Austria;
Wroclaw, Poland
(Outgoing Program)
Featured
Program Terms:
Program Terms:
Summer

Program Cost:
Summer

Program Dates: - unrelated header
Program Dates:
There are currently no active application cycles for this program.
Fact Sheet: - unrelated header
Fact Sheet:
Program Description:
Program Description:
CZECH REPUBLIC & CENTRAL EUROPE
---
The relatively small states of Central Europe have often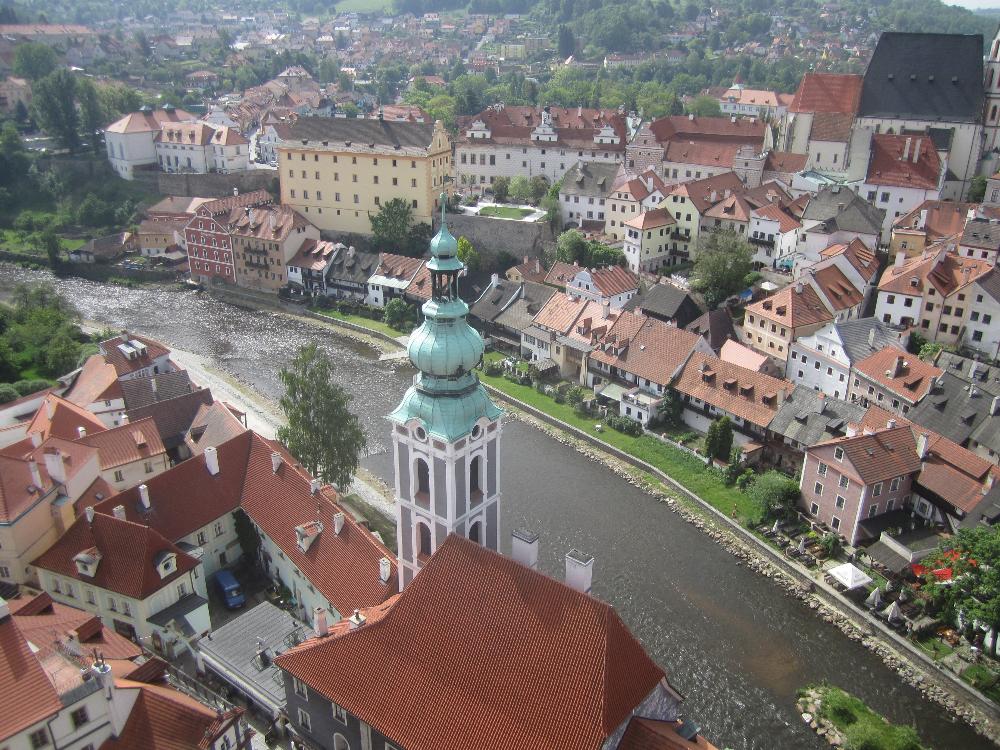 been
neglected as an area of study due to their position between the larger powers to the west (Britain, France & Germany) and the east (Russia). Indeed, this lack of knowledge was recognized by Shakespeare in The Winter's Tale where Antigonus remarks "thou art perfect then our ship hath touched upon the deserts of Bohemia." Of more serious consequences, British Prime Minister Chamberlain signed the notorious Munich agreement with Hitler in 1938, refusing to contemplate a war to help "a faraway country inhabited by quarreling peoples of whom we know nothing." For many Czech and Poles in particular, their history is viewed as a series of tragic interventions from both the east and the west. Central Europe has indeed been the location for struggles between
the great powers. The ambitions of Napoleon reached their height after the battle of Austerlitz (only one hour south of Olomouc), the rise of Prussia, wars against the Turks, the horrors of two world wars and the Cold War all left their mark on the region. Howe
ver, the people of Central Europe also made their own contributions to Europe
an history. The religious struggles of the Hussite Wars and the Thirty Years War both began in Prague and the national awakening of the 19th Century would change the map of Europe forever.
Students will have the opportunity to examine the rich history, culture and politics of Central Europe in this program. The site visits are chosen to take advantage of the outstanding museums, galleries and other locations to explain the struggles over national, religious and political identity that have shaped the region. Using the 'city as text' approach, students will explore the rich architectural heritage and visit nearly a dozen UNESCO World Heritage
sites. In addition, Central Europe, despite the image of 'grey 20th Century communism' is a region of outstanding natural beauty and two field trips are offered to students to take advantage of this.
The program is open to all majors and is designed not only to introduce students to Central Europe but also to encourage them to think in comparative terms about politics, society, economics and identity. As Edmund Burke once noted, we cannot understand our own country unless we are able to make comparisons to others. Students are also encouraged to establish personal goals and are required to write a reflective journal about their expectations, experiences and re-entry.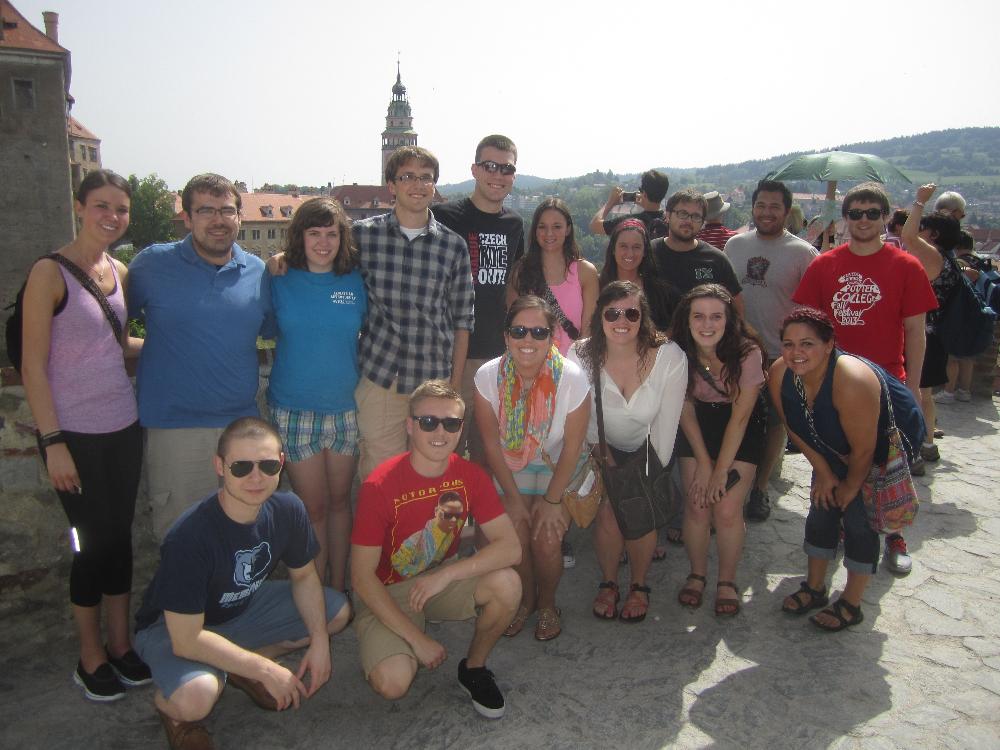 PROGRAM LEADERS
---
Dr. Roger Murphy - roger.murphy@wku.edu

Associate Professor of Political Science and Coordinator for the International Affair Major is a native of the United Kingdom and has participated in over twenty study abroad programs, fourteen of them to the Czech Republic. He teaches and publishes on European politics.

COURSES
---
PS 450 - Special Topics in International Politics
PS 460 - Special Topics in Comparative Politics
LEARNING OBJECTIVES
---
The specific learning objectives for each course will be found in the syllabi. Program-wide learning objectives are to employ
experiential learning as a means to understand the relationship between place and society and to utilize a reflective journal
for personal intercultural learning.

ELIGIBILITY
---
Program leaders may determine stricter eligibility requirements, but at a minimum, all applicants earning credit in a program would meet these requirements:
Current WKU student eligible to enroll in WKU courses OR students from outside WKU may participate as non-degree seeking student,

Good academic standing as defined in the Undergraduate Catalog or Graduate Catalog,

A minimum of 16 years of age at time of departure (parental/legal guardian expressed, written consent required for those under 18 at time of departure) Refer to program green sheet for program specific details,

No current disciplinary sanctions as verified by the WKU Office of Student Conduct

Students who become ineligible to attend the program after applying due to disciplinary sanctions will be subject to standard program cost penalty rates. Students are responsible for notifying the Office of Study Away when they become aware of this ineligibility. For eligibility questions pertaining to disciplinary sanctions, students should contact the WKU Office of Student Conduct.

Students must possess passport book valid for at least six (6) months after return date,

Possess a valid form of Government issued identification (i.e. driver's license) as required to fly within the United States,

Complete pre-departure program,

Students must complete the Study Abroad & Global Learning Application Process prior to being registered in this course. We suggest you start this application process immediately and respond to all emails promptly. All students studying abroad are required to pay $150 application fee.

Student must select program on TopNet and pay $250 deposit to finalize admittance process,

Full payment prior to departure, and

Permission of instructor.
If a student completes a program without full payment prior to the departure, the student should receive an incomplete until the obligation is paid. The Office of Study Away will inform faculty leaders if a student is in this situation prior to the Study Away term grade deadline.