Western Kentucky University
*WKU Faculty Led: Ireland: Mystic Landscapes of the Emerald Island
Belfast, Ireland;
Cork, Ireland;
Derry, Ireland;
Dingle, Ireland;
Doolin, Ireland;
Dublin, Ireland;
Enniskillen, Ireland;
Galway, Ireland;
Inis Mor, Ireland;
Kilkenny, Ireland;
Killarney, Ireland;
Londonderry, Ireland;
Mullingar, Ireland
(Outgoing Program)
Featured
Program Terms:
Program Terms:
Summer

Program Cost:
Summer

Program Dates: - unrelated header
Program Dates:
There are currently no active application cycles for this program.
Fact Sheet: - unrelated header
Fact Sheet:
Program Description:
Program Description:
MYSTIC LANDSCAPES OF THE EMERALD ISLAND
---
The Mystic Landscapes of the Emerald Island is a program designed to explore the Republic of Ireland and Northern Ireland from a physical, cultural and environmental geography perspective. This is a three week program that starts and finishes in Dublin along with an opportunity to circumnavigate the entire island while exploring these themes. As this program is now in its fifth rotation there have been many relationships created with locals to create an amazing program for the students to explore and investigate the area. This program travels by bus with an experienced driver that the program uses regularly.

PROGRAM LEADERS
---
Amy Nemon - amy.nemon@wku.edu
Scott Dobler - scott.dobler@wku.edu
COURSES
---
Students can earn 3 or 6 hours in:

GEOG/GEOL 103 (3 credits): Our Dynamic Planet*
GEOG 452 (3 credits): Geoscience Field Experience

* This class fits into Exploration Level of the Colonnade Program under category C Natural and Physical Sciences. This course fulfills the Category D Science general education requirement for students entered WKU in Spring 2014 or earlier.
PROGRAM OBJECTIVES
---
1.) Recognize common forms of supernatural belief and practice in contemporary Irish life.
2.) Correctly apply analytic constructs of cultural geography to observations made onsite in Ireland.
3.) Identify both culture-specific and cross-cultural patterns in supernatural belief.
4.) Maintain and apply an appropriately relativistic stance toward unfamiliar belief and practice.
5.) Develop a personal approach that is open, rational, and critical to accounts of the supernatural, and
grasp the basics of ethnographic inquiry.
6.) Better recognize, understand and apply personal beliefs and practices pertaining to the supernatural.
ELIGIBILITY
---
Program leaders may determine stricter eligibility requirements, but at a minimum, all applicants earning credit in a program would meet these requirements:
Current WKU student eligible to enroll in WKU courses OR students from outside WKU may participate as non-degree seeking student,

Good academic standing as defined in the Undergraduate Catalog or Graduate Catalog,

A minimum of 16 years of age at time of departure (parental/legal guardian expressed, written consent required for those under 18 at time of departure) Refer to program green sheet for program specific details,

No current disciplinary sanctions as verified by the WKU Office of Student Conduct

Students who become ineligible to attend the program after applying due to disciplinary sanctions will be subject to standard program cost penalty rates. Students are responsible for notifying the Office of Study Away when they become aware of this ineligibility. For eligibility questions pertaining to disciplinary sanctions, students should contact the WKU Office of Student Conduct.

Students must complete Study Abroad & Global Learning application process prior to being registered in this course. All students studying abroad are required to pay $150 application fee.

Students must select program on TopNet and pay $250 deposit to finalize admittance process,

Student must possess passport book valid for a least six (6) months after return date.

Students must complete pre-departure orientations,

Full payment prior to departure, and

Permission of instructor(s) is required.
If a student completes a program without full payment prior to the departure, the student should receive
an incomplete until the obligation is paid. Office of Study Away will inform faculty leaders if a student is in this situation prior to the Study Away term grade deadline.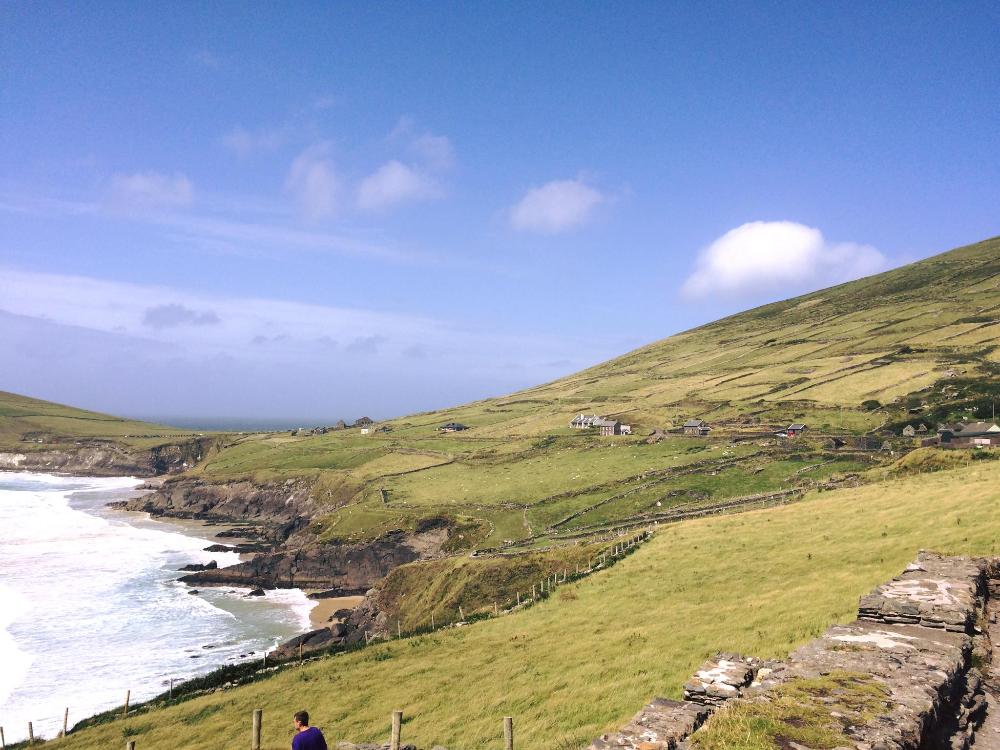 Click on Program Details for the most up-to-date information: